Kent Creative is a boutique production company in Nashville, Tennessee creating media and materials that drive resources to nonprofit organizations and producing documentary films that explore our shared humanity.
Since 2001, Kent Creative has been the chosen storyteller for more than 100 nonprofit organizations nationwide. In the past two years alone, we've framed narratives for a wide array of issues, including: medical research (Mass Eye & Ear), autism (Dan Marino Foundation), addiction treatment (Renewal House) blindness (The Carroll Center for the Blind) criminal justice (Justice for Abu), community building (United Way), disaster relief (Catholic Charities) access to healthcare (TN Justice Center), environmental protection (TenGreen) and more.
Event media, capital campaign videos, educational films, case statements, major gift proposals-we create media that engages volunteers, inspires donors, informs clients and shapes public opinion. ​​​​​​​
In addition to our commercial work, we produce documentary films that provoke and entertain.  Our 2019 film,

A Stampede of Happiness

, starring people with a mysterious genetic condition called Williams Syndrome, is available on Amazon Prime video and has an audience rating of 5 stars. 

You Don't Know Me

, our film about TN death row inmate Abu-Ali Abdur 'Rahman, was the most watched film at the 2020 Nashville Film Festival where it won Best Tennessee Feature and an Audience Award. Our latest short, 

Avi Visits the Court of the King

, was an "Official Selection" at the 2022 Nashville Film Festival. 
New Client Short Film Release: When Pedro Pan Came to Nashville
Jon Kent is the founding creative director of Kent Creative. Jon is a fundraising communicator turned filmmaker with three decades of storytelling experience in the nonprofit sector. Prior to founding Kent Creative in 2001, Jon was Director of Advancement Communications for Vanderbilt University Medical Center in Nashville, TN. He has also served as Associate Campaign Director for the Vanderbilt-Ingram Cancer Center,  Director of Marketing and Communications for the American Cancer Society Mid-South Division, and VP for Development for the Tennessee Division of the ACS.  Jon has provided external production and communications support for many prominent capital fundraising campaigns, including Weil Cornell Medical College's "Discoveries that Make a Difference," Mass Eye and Ear/Harvard's "Bold Science-Life Changing Cures," and Vanderbilt University Medical Center's "Shape the Future." Jon's work has garnered 69 "Addy Awards," a "Silver Telly Award," and multiple CASE National Gold Medals. In 2019, Jon won the Envision Kindness International Photo Contest (nonprofit category). In 2020 his film, You Don't Know Me, won both the Tennessee Features category and the Audience Award at the Nashville Film Festival. Jon has a B.S. in Philosophy from Belmont University and a master's degree in Institutional Advancement from Vanderbilt University.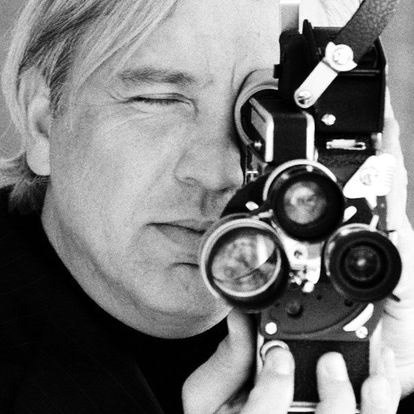 Alive Hospice | Catholic Charities | USC Institute for Creative Technologies | Mass. Eye and Ear | Weill Cornell Medical College | The Nashville Conflict Resolution Center | The United Way of Middle Tennessee  | Renewal House | The Aspen Cancer Conference | The La Jolla Institute for Immunology | Massachusetts General Hospital | M. D. Anderson Cancer Center | The Housatonic Valley Association | National Jewish Health | Case Western School of Medicine | The University of Tennessee Health Sciences | USC Keck School of Medicine |Vanderbilt University Medical Center | Vanderbilt-Ingram Cancer Center | Vanderbilt University Department of Medicine |Vanderbilt Institute for Imaging Sciences | The Carroll Center for the Blind | Centerstone | Gilda's Club Middle Tennessee | Novartis | 90Ten Communications | Hasbro Children's Hospital | Lake Forest Hospital | Ingram Industries | The Myriam Hospital |Williamson Medical Center (with Vision Philanthropy Group) | Agency for Persons with Disabilities | New Horizons Life Skills | The ARC of Middle Tennessee |The Lili Claire Foundation | The Autistic Self-Advocacy Network | The Autism Society | Brilliant Minds | Els For Autism | Embassy of Qatar |The Center for Autism & Related Disabilities (University of Miami) | The Disability Law Advocacy Center | The Dan Marino Foundation | The Disability Independence Group | The Down Syndrome Association of Middle Tennessee | Marino Campus | The TN Council on Developmental Disabilities | The Williams Syndrome Association | Father Ryan High School | Cornell College | USC School of Cinematic Arts |Vanderbilt University School of Medicine | Lake Forest College | Loras College | MTSU | Rhodes College | East Academy | The Nashville Public School Alliance |The Nashville Learning Group | The Nantucket Learning Group | Stand for Children | Actor's Bridge Ensemble | The Greater New Orleans Foundation | The Nashville Entrepreneur Center |The Nashville Public Library Foundation | The Nashville Repertory Theatre | The Tennessee Justice Center | Land Trust of Tennessee | Students Taking A Right Stand | Bright Horizons Family Foundation | Stand for Children | The Centerstone Research Institute | The Tennessee Disability Coalition| Harvard University Department of Psychiatry